Northcoast is a kingdom in the northwest. It is the second most powerful Firstblood nation behind Antea itself. It borders Birancour to the south and Asterilhold to the east. The ruler of Northcoast is King Tracian.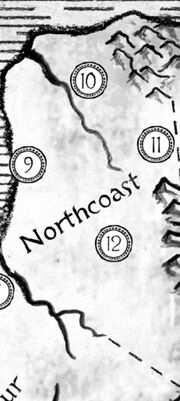 The Cities
Edit
The four main cities in Northcoast are Carse, Gradis, Wodford and Ellis.
Pages in category "Northcoast"
The following 5 pages are in this category, out of 5 total.
C
E
G
N
W