Asterilhold is a narrow nation in the north, caught in between the great kingdoms of Northcoast and Antea. The ruler of Asterilhold is King Lechan.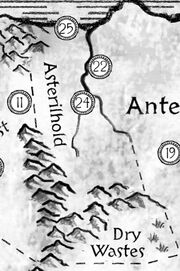 The Cities
Edit
Asterilhold has two main cities: Kaltfel and Asinport.
Pages in category "Asterilhold"
The following 3 pages are in this category, out of 3 total.